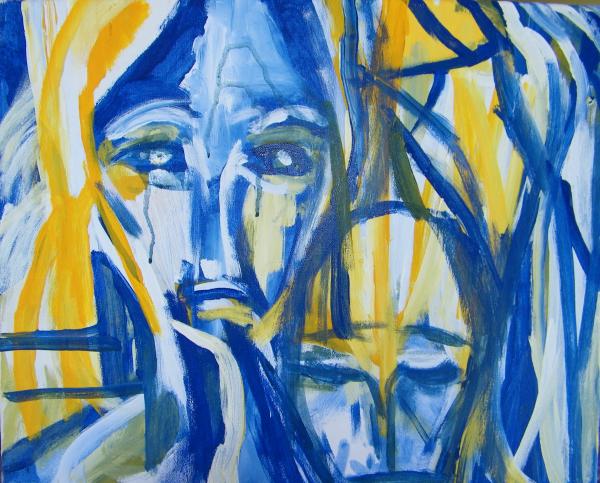 I know but not completely of how I feel or who I am, I am only me, that is all that I can be, no more, no less. I look ahead but also behind for answers, I see the future but don't forget mistakes. I am always questioning the unanswerable.
I am confident but unsure of myself, I am lonely even though I am with people. I am tired but I can't sleep, I am happy but I am deeply troubled. I am present here but I still feel lost. I am thoughtful without any answers. I am strong but deep inside, I am scared. I am quiet but I still have a lot to say. I stay silent, but I can hear myself screaming. I am colorful in a world of black and white.
I am a mother, and my daughter is my greatest gift. The smiles on her face always give me a lift.
I love and I am loved, but I still want more. I am a loyal and an honest friend, you know that I'll be there until the end. I am romantic, sensual, and passionate too. I love, I laugh, and I live and cry, I am not perfect, I do have my faults. I'm not as forgiving, as I'd sometimes like to be, because when I hurt, I hurt deeply. My logic is all my own, at times misunderstood, because I don't always do things for my own good.
I have many facets you see…
I am all this
I am only me
I am me....
Copyright@Motifs
Labels: Myself, I, love, cry
Picture: Courtesy Google Images